Rosso di Montalcino D.O.C.
VARIETY:
Sangiovese
BOTTLE DIMENSION:
750 ml
TASTING NOTES:
Color: Brilliant, deep ruby-red, quite intense.
Nose: Intense aroma, where the hints of red ripe fruit, especially plum and blueberry, leave room for complex mineral and balsamic notes.
Mouth: very balanced in the mouth, with solid and balanced body. The tannic structure is well blended to the other components. Final of considerable length.
Pairing: It matches with ham, salami, sausage and Tuscan crostini. Medium-aged cheeses such as pecorino di Pienza or Tuscan first courses such as pinci all'aglione, lamb and rabbit. Formaggi di media stagionatura come pecorino di Pienza oppure primi piatti toscani, quali pinci all'aglione, carne di agnello e coniglio.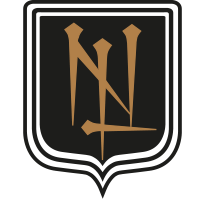 PROODUCTION AREA CHARACTERISTICS:
Property: Cava d'Onice
Altimetry: 320 meters above sea level
Area: 1,0 hectares
Exposure: west 270°
Type of soil: medium mixture soil, rich of clay and calcium
Plant density: 4500 vines per ha
Growing system: Guyot
Average age of the vineyard: 12 years
VINIFICATION AND AGEING:
Yield per Ha: 50 hl/ha
Harvest period: end of September and beginning of October
Harvest conduction: Manual
Crushing: Gentle pressing
Fermentation vats: cement and stainless steel
Fermentation temperature: < 30°
Fermentation period: 10 days approximately (depending on the vintage)
Maceration period on the skins: 20 days
Malolactic fermentation: after the alcoholic one
Maturation vats: Slavonian and French oak barrels of different dimensions
Ageing period: 6 months in wooden barrels and 6 months in bottle
This is the first wine produced by our winery in 1998 at the time called Colombaio di Nannetti, from which comes the name of our Brunello Cru. The grapes of this wine come from vineyards with an altitude of about 320 meters above sea level with exposure to west.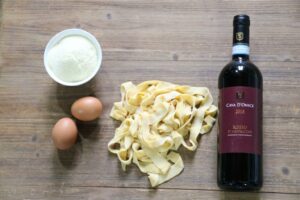 Stay up to date on the latest promotions, discounts and events: