VARIETY:
Sangiovese (85%) Merlot, Cabertnet Franc and Cabernet Sauvignon (15%)
BOTTLE DIMENSION:
750 ml
TASTING NOTES:
Color: Brilliant, deep ruby-red with purple highlights .
Nose: fruity with ample notes of marasca cherry and blueberries. It has a good intensity. Dotato di buona intensità.
Mouth: pleasant, soft and persistent Pairing: Tuscan cold cuts and semi-matured cheeses.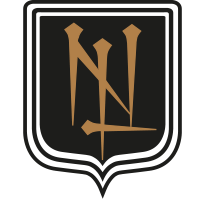 PROODUCTION AREA CHARACTERISTICS:
Property: Cava d'Onice
Altimetria: 350 meters above sea level .
Exposure: noth and south-east
Type of soil: medium mixture soil, rich of clay and calcium
Densità impianti: 4000 vines per ha
Growing system: spurred cordon
Average age of the vineyard: 10 years
VINIFICATION AND AGEING:
Yield per Ha: 60 hl/ha
Harvest period: first two weeks of October
Harvest conduction: Manual
Fermentation temperature: <25°
Fermentation period: 7 days approximately
Maceration period on the skins: 12 days
Maturation vats: Part of the vinification is done in cement tanks. Later, the wine is put in almost exhausted barriques
The name of this wine is a tribute to our children (Micol and Lorenzo). It also means my color in Tuscan. This wine has been thought as a dining wine, simple with fruity and persistent notes. The grapes used for this wine come from our youngest vineyards and are 85% Sangiovese, 15% of international variety i.e. Merlot, Cabernet Franc and Cabernet Sauvignon. The aging takes place in stainless steel and cement tanks.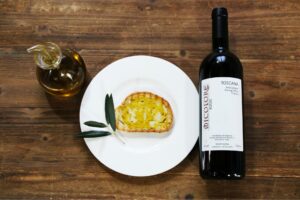 Stay up to date on the latest promotions, discounts and events: