Brunello di Montalcino D.O.C.G. Riserva
VARIETY:
Sangiovese
BOTTLE DIMENSION:
750 ml
TASTING NOTES:
Color: Brilliant, deep ruby-red, quite intense.
Nose: Intense aroma, where the hints of red ripe fruit, especially plum and blueberry, leave room for complex mineral and balsamic notes.
Mouth: very balanced in the mouth, with solid and balanced body. The tannic structure is well blended to the other components. Final of considerable length.
Pairing: For this wine the perfect combination is our Fiorentina steak, but nothing takes away the possibility of pairing with cheeses of prolonged maturation (e.g. Parmigiano Reggiano, Castelmagno, Monte Veronese, Pecorino della Triana or Maremma). If we want to taste it as a meditation wine, a good combination can be dark chocolate.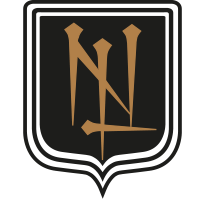 PROODUCTION AREA CHARACTERISTICS:
Property: Cava d'Onice
Altimetria: 350-450 meters above sea level
Area: 2 hectares from where, in the vintages we consider most suitable, we select the best bunches
Exposure: he vineyards we produce this wine with are located in the different areas of Montalcino with different exposure on the four cardinal points
Type of soil: medium mixture soil, rich of clay and calcium
Plant density: 4000 vines per ha
Growing system: spurred cordon and guyot
Average age of the vineyard: 15-25 years
VINIFICATION AND AGEING :
Yield per Ha: 7,5 hl/ha
Harvest period: last week of September and first week of October
Harvest conduction: Manual
Crushing: Gentle pressing
Fermentation vats: cement and stainless steel
Fermentation temperature: < 30°
Fermentation period: 10 days approximately (depending on the vintage)
Maceration period on the skins: 21-28 days
Malolactic fermentation: after the alcoholic one
Maturation vats: Slavonian and French oak barrels of 10 HL
Ageing period: 5 years as per disciplinary, 3 of them in wooden barrel and then in the bottle in a controlled temperature area.
Our Brunello Riserva is produced only in the vintages we consider excellent. For this wine we choose the best bunches from our Brunello vineyards, for a maximum of 2000 bottles per year. To make it even more precious, each bottle is numbered by hand and a small percentage of them has a label engraved by hand on the glass by a local artisan.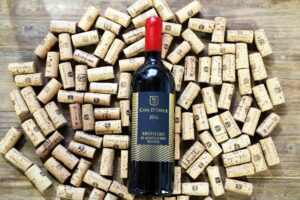 Stay up to date on the latest promotions, discounts and events: