Brunello di Montalcino D.O.C.G. Colombaio
VARIETY:
Sangiovese
BOTTLE DIMENSION:
750 ml
TASTING NOTES:
Color: Brilliant, deep ruby-red, quite intense.
Nose: Intense aroma, where the hints of red ripe fruit, especially plum and blueberry, leave room for complex mineral and balsamic notes.
Mouth: very balanced in the mouth, with solid and balanced body. The tannic structure is well blended to the other components. Final of considerable length.
Pairing: In addition to the dishes mentioned in the Cava d'Onice Brunello, Chianina tartare with white truffle of San Giovanni d'Asso or white truffle of Alba, Maremma Tortelli with Cinta Senese sauce and tripe with saffron of the Val d'Orcia.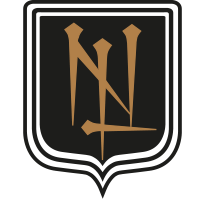 PROODUCTION AREA CHARACTERISTICS:
Property: Cava d'Onice
Altimetry: 450 meters above sea level
Area: 0,495 hectares
Exposure: West 260°
Type of soil: medium mixture soil, rich of clay and calcium
Densità impianti: 4000 vines per ha
Growing system: spurred cordon
Average age of the vineyard: 30 years
VINIFICATION AND AGEING:
Yield per Ha: 40 hl/ha
Harvest period: first week of October
Harvest conduction: Manual
Crushing: Gentle pressing
Fermentation vats: Cement
Fermentation temperature: < 30°
Fermentation period: 10 days approximately (depending on the vintage)
Maceration period on the skins: 21-28 days
Malolactic fermentation: after the alcoholic one
Maturation vats: French oak barrels from 500 lt up to 1500 lt
Ageing period: 4 years as per disciplinary, 3 of them in barrel and 12 months in the bottle in a controlled temperature area. The time can change according to the vintage needs.
Brunello di Montalcino Colombaio takes its name from our farm, purchased in 1983 by Simone's parents. The first vintage of this Brunello was the year 2000 with only 266 bottles, today it has become about 2000 bottles per year, continuing to be our cru.
Stay up to date on the latest promotions, discounts and events: